The  2016 edition of the international arms exhibition, Eurosatory in France, was the opportunity for the dynamic organization UKROBORONPROM (Ukrainian arms exports administration)  to make a presentation of the large catalog of products that it intends to export.
Besides the Dozor-B, an armored 4×4 designed by Morozov, which begins to have some success in the international markets, UOP presented a high performance indigenous tactical UAV and a series of anti-tank missiles.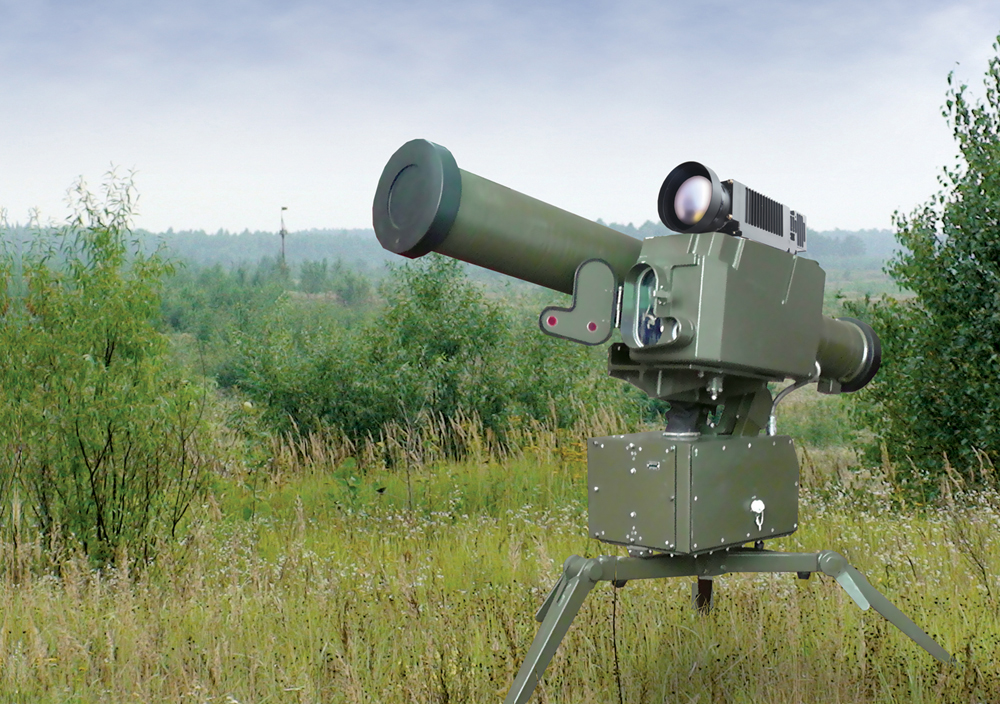 This gave us the opportunity to introduce the Skif ATGM, that has been recently acquired by the Algerian army. An exclusive video of MENADEFENSE TV introducing M Denis Gurak, the Deputy General Manager responsible for international cooperation at UKROBORONPROM, will give you all the details about this tstate of the art anti-tank weapon.
Designed and manufactured by Luch, the Skif is an ATGM capable of destroying a wide range of modern armored targets, fixed or mobile, including additional, monolithic or explosive armors. But which can also defeat entrenched positions and even helicopters.
The laser targeting system allows a direct shot or deported one thanks to a visualization system connected to the body of the equipment.
It has the ability to fire two types of missiles, 130 and 152mm with a range of up to 5 500m.
It is finally noted that the UKROBORONPROM organization will organize from 11 to 14 October this year the 13 th edition of the Arms and Securiy exhibition in Kiev.
Comments
comments