For almost two years, Ukraine has been facing a high-intensity war with the world's second-largest military power. It is essential for armies to learn the lessons of Ukrainian warfare, and to closely monitor the adaptation of Ukrainian equipment, doctrines and industry to these events.
This war has shown that off-the-shelf solutions and standard equipment proposed by major arms manufacturers are often outdated and ill-suited to the realities on the ground.
A good example is Ukraine's adoption of local technological solutions to train its soldiers quickly and effectively.
Skiftech manufactures laser tactical simulators for explosive devices, armored vehicles (tanks, armored personnel carriers, BMPs, etc.), artillery, mortars, anti-tank guided missiles (ATGMs), MANPADS (Man-Portable Air-Defense Systems), and other types of military equipment. The company has developed equipment that works as a single ecosystem and allows different types of troops to train on the same military training ground at the same time.
The company's flagship product is a personal kit for a fighter, which includes a tactical helmet cover with hit sensors, a weapon with a laser emitter, a vest with hit sensors, and a stress belt. When a fighter during the training is hit, the sensors on the vest and helmet start to flash, and the stress belt sends an electrical impulse to the arm. This way, the fighter knows they are wounded, and in the case of three hits, they are considered eliminated. The stress belt is an innovative product invented and initially introduced to the market by Skiftech, and later, it inspired other world manufacturers to borrow this solution.
Two-sided training that is possible thanks to the tactical simulation systems proves exceptionally efficient when gearing up for actual combat scenarios against authentic opponents. The implementation of dry-fire technology and blank cartridges can result in savings exceeding $30,000 per platoon during training according to the manufacturer.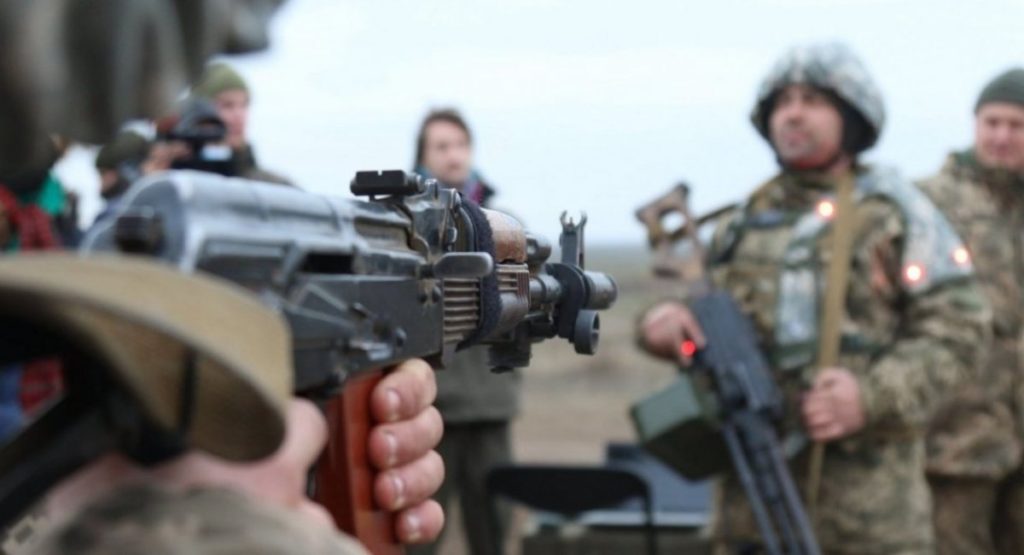 Difference #1: Field-tested in combat military operations
Experts say that international companies are offering Ukraine free products to get access to live combat data. Cause for manufacturers that want to build the next generation of weapons or simulation systems that will be useful in future conflicts, that is a resource of incalculable value.
Today, unlike their global competitors, Ukrainian manufacturers possess a unique advantage: their Minimum Viable Product (MVP) undergoes rapid practical testing, providing valuable feedback from servicemen who have experience in real combat operations in modern war. And, of course, react quickly to them.  This is how Ukrainian military-tech company Skiftech, which manufactures tactical simulation systems based on laser technologies appeared. In 2014, the team was approached by the Ukrainian military with a request to develop simulators for military training using laser technologies. The specialists already had experience in the production of commercial laser tag equipment but quickly realized that the defense direction was entirely different. Because the simulators had to correspond to the combat characteristics of real weapons, such as the rate of fire, the range of engagement, the number of cartridges in the magazine, and others.
Nine years have passed since those initial research efforts, developments, and equipment prototypes. During this time, the company has released several generations of equipment and has started supplying simulators regularly to military units of the National Guard, the State Border Service, and the training centers of the Armed Forces of Ukraine. Today, the Ukrainian manufacturer offers technological solutions that have been adopted by the world's largest arms manufacturers.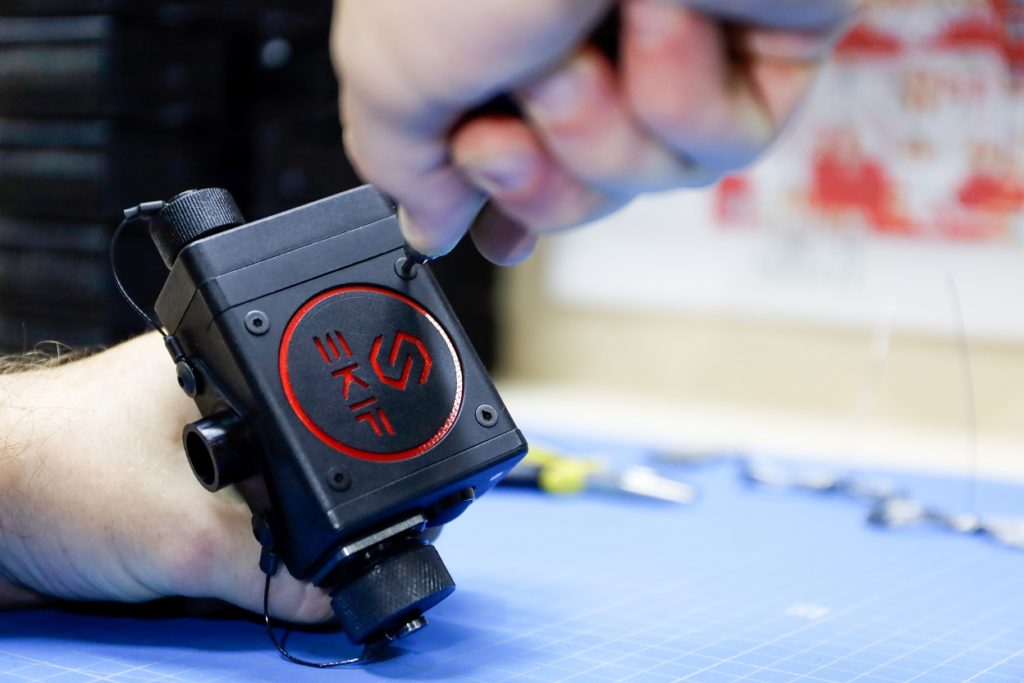 Difference #2: cutting-edge technology
Experts say that Ukraine is now leapfrogging several generations of military technology at once and mastering advanced modern types of weapons literally on the battlefield.
Of course, manufacturers also have to keep up with the pace of the warring army. Skiftech offers solutions incorporating the latest 2022 developments to ensure efficiency and equipment availability.
The company is currently developing and testing five products, including RPG-7 (Rocket-propelled Grenade), AGL (Automatic Grenade Launcher), Anti-tank systems, and Stinger. Some of them utilize artificial intelligence tools.
Difference #3: development and production "all in-house"
Most of the world's manufacturers of tactical simulation systems appeared in the last century, work in dozens of countries, and have a staff of several tens of thousands of specialists. For example, Cubic started to operate in 1949 and has more than 70 locations all over the world, Saab has been working since 1937. In addition to producing tactical simulators, they are also involved in various industrial sectors, such as space and transportation technology development, military equipment production, and robotics. It is evident that, due to their size and extensive geographic reach, decision-making at these industry giants can often take many months, whereas a smaller company could achieve the same in a matter of days. Another significant aspect is that these market leaders expand their project and product portfolios through the acquisition of smaller manufacturers, who are typically the originators and developers of technological solutions.
Difference #4: adaptability
The Ukrainian manufacturer emphasizes its capability to develop tailored solutions to meet the specific needs of the military. This could involve creating solutions for particular types of weapons or individual exercises and training programs using tactical simulators. Adapting a product in this manner is a complex process that demands unconventional and unique approaches, extensive research, and in-depth analytics. Large multinational companies often hesitate to allocate such extensive resources to a single project and instead offer more universal solutions. Flexibility and innovation are highly valued factors when selecting a contractor.
Difference #5: equipment cost
In terms of the price of the equipment, medium military tech companies also win, as they offer more affordable technological solutions for training fighters, unlike the global leaders. It is important that the quality remains at a high level. Skiftech notes that the Ukrainian military that ordered its first tactical simulation systems in 2014 is  still training on simulators that were developed at the beginning of the company's activities, which indicates the reliability and long life cycle of the equipment. In addition, the company provides continuous post-production technical support and does not disappear or become unavailable after the equipment is provided to the customer.
Comments
comments