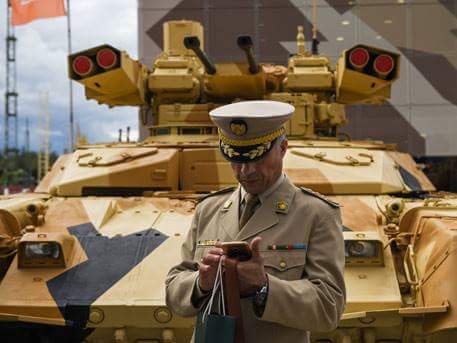 We were the firsts in 2013 to reveau that the algerian army was very in the BMPT Terminator Tank to reinforce the firepower of its armored componant. At that time the ANP was testing the armored support vehicle in its testing facility in Hassi Bahbah, South of the capital.
A Pravda article published yesterday confirmed the existence of a contract between Algeria and Russia to deliver a number of such equipment. According to the russian newspaper, this contract was inked  in April 2016.
As far as we know from our locl sources, the deliveries will start in the first quarter of 2018 and could extend until the end of 2019. The version chosen by Algeria is the last one with a chassis very similar to the T90's one. This apparentely was the reason for the delay in signing the contract, in 2013 ground forces tested the first version with 4 crew members, preferring the Terminator version 2, lightened in weight and in men and better protected .
The number of BMPT-72 ordered should be around 300, their main mission will be to accompany the T90SA in the armored divisions and provide protection to the MBTs. Currently, the mission of support by fire saturation is devolved to the combination of the anti-aircraft self-propelled Shilka vehicule and the Kornet equipped Land Rover Technicals. The BMP1 Berezkhok can also bring concentrated firepower and fast counter-attack capabilities to the armored divisions.
Comments
comments