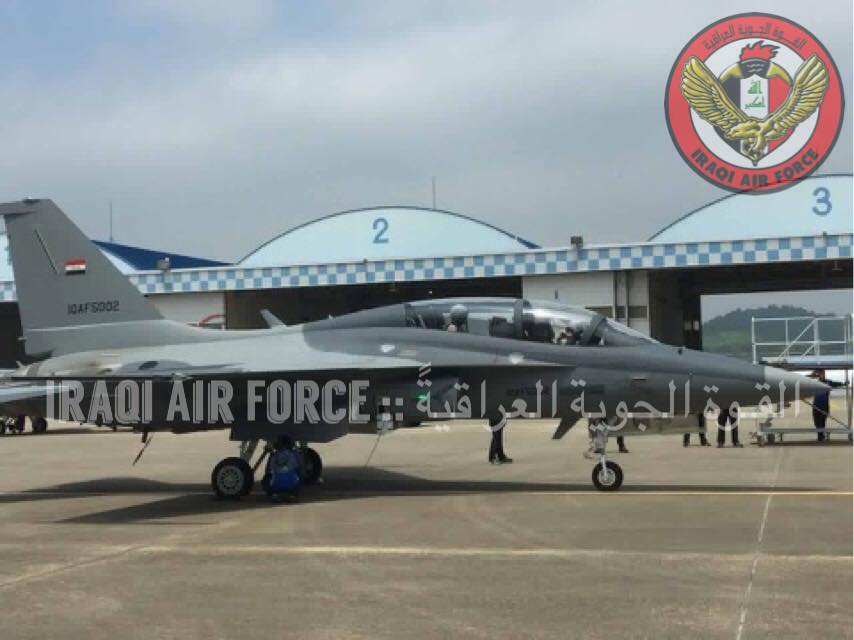 Iraqi air force are about to receive a supersonic South Korean advanced trainer T50IQ.
A picture taken in South Korea show the trainer in Iraqi delivery theme with the serial IQAF5002, which it seems as an indication, that a first aircraft has been built already.
Negociation for the T50 bagan in 2009, KAI, the T50's conceptor paricipated in the tender in regard to the delivery of 24 trainers for the IQAF. The contract was inked in december 2013. Deliveries of the estimated $ 600 millions contract, are expected to be completed before the end of 2016.
Iraq will be the first Arab country to operate a supersonic jet for her pilots final training. In the middle east Israel has 30 Aermacci M-346 and Algeria operates 16 subsonic Yak 130.
IQAF has recently engaged in the modernization of her fleet by acquiring F 16 C and D, SU25 for ground attack, and Lasta 95 for school basic training. The helicopter fleet has been reinforced too, with the acquisition of the Mi35 and Mi28. ajoute les photo et separe les paragrahes..
Comments
comments